Tellgasse 28, Top 31
1150 Rudolfsheim-Fünfhaus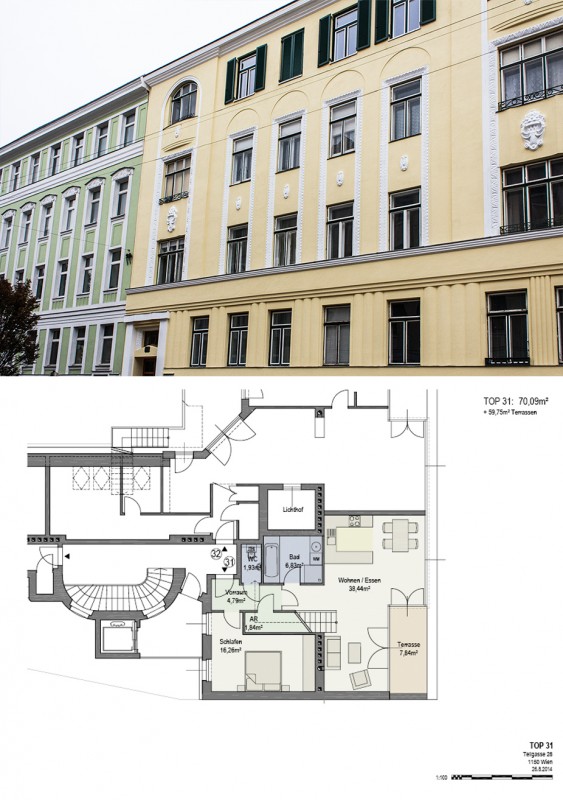 Exclusive residential property in the Nibelungenviertel

50 meters to the Schmelz, absolutely quiet side street, beautiful Gründerzeit building, ideal planning and high-quality materials and execution.
In the spring of 2015, R34 Real Estate is constructing these 71 m² condominiums through Loft conversion of the location Tellgasse 28.
Small terrace at living area level, giant terrace with panoramic view.
Features
Description of features
Price - Detailed information
Purchase price and additional costs
Additional Informations